Teardrop Labradorite Ring - Size 6.5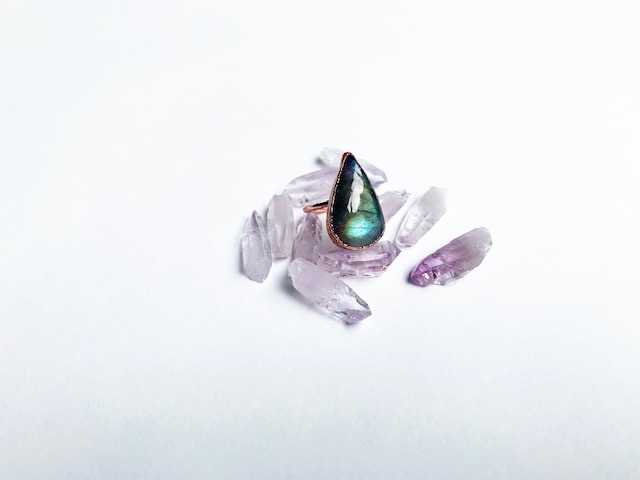 Teardrop Labradorite Ring - Size 6.5
Labradorite comes with a mysterious legend, that each contains a piece of the northern lights trapped inside, and when you get the shine just right, that flash of brilliant color represents the separation of our world from the unseen realms.
Handmade

Copper electroformed base

Sealed to prevent discoloration

Size 6.5
*Ships within 3-7 business days. See Store Policies page for additional information.
sold out