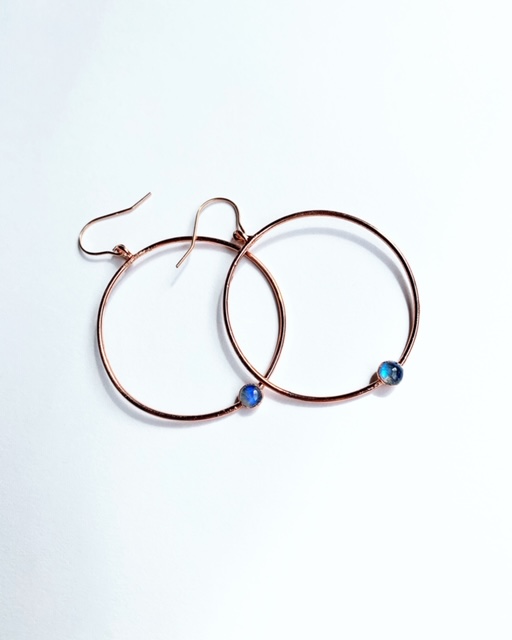 Moonlight Earring
Handmade

Copper electroformed hoop

Rose gold ear wire
Moonstone is popular among those with an eye for mystery. It has been said to be an earthly connection to the moon, a traveler's symbol of protection, a passionate gift for a loved one, and a guiding light toward the path of self-discovery, providing a sense of inspiration and an ability to quiet the mind.
Turquoise is a healing stone, great for ridding the mind of depression or anxiety, and even boost the immune system. It is a healer of the mind, body and spirit, great for self-realization and creativity as well.
*Ships within 3-7 business days. Each stone is unique and one of a kind, so the stone you receive may differ slightly from the photos. See Store Policies page for additional information.
sold out